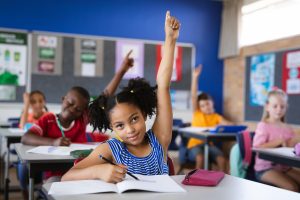 Barack Obama Leadership Academy School's curriculum is based on a cognitive approach to learning.  This approach emphasizes problem-solving by cognitive learning, which simply means learning through experience. The classroom and self-motivation incentives- the focus on learning is removed from the usual teacher-centered teaching methods. The intellectual development of the student is guided by activities that stimulate their curiosity and ultimately their high critical thinking.The range of skills to be developed in the following areas will be appropriate to each child's development level, including Language Arts, Science, Are, Math, Music and Dance, Social Science, Social Skills, Community Awareness, Physical Education, Health, and Spiritual Development (inner soul).
The binding threads that run through the entire curriculum are:
Praise to our Creator,
Honor and respect for our elders and ancestors,
Knowledge and love of who we are,
and finally,
restoration of our people to our traditional greatness.
Barack Obama Leadership Academy's curriculum is designed to meet and exceed standards of achievement outlined by the Michigan Department of Education.  Our curriculum contains an African-centered approach to education.  This assures that our children will learn about African culture;  thus, the curriculum is based on the following:
State of Michigan Core Curriculum
Seven Principles of Nguzo Saba and Maat
We of course extend these requirements to meet the specific needs of our students and our community, as we seek to incorporate the best principles and practices from our ancestors and throughout the diaspora.  Additionally, we offer an extensive e array of enrichment programs.
Enrichment programs are designed to enhance the core curriculum and serve as an extension of our core subjects.  We don't view enrichment programs as "extracurricular" but rather as "required curricular".