Welcome to the Barack Obama Leadership Academy!
On behalf of our entire staff, we would like to welcome our new and returning students! It is with great honor and much enthusiasm that we have been designated a 21st Century After School Program.
As we begin our academic year, I am pleased to announce our name change from Timbuktu Academy to the Barack Obama Leadership Academy, in honor of the 44th president of the United States. As one of the first "Leader in Me" schools in the city of Detroit, we are excited to enhance our curriculum to help our students excel in their development and grow exponentially as they discover their leadership ability and build their self-confidence.
Additionally, I would like to offer my sincere thanks and appreciation to our custodial staff. They worked diligently throughout the summer to prepare and ready our school. Our instructional team and support staff also have been working to prepare this year's academic lessons and extracurricular activities. They are eager to engage our students both inside and outside the classroom.
Finally, I would like to extend my heartfelt appreciation to our parents, volunteers and community members for their continued support and participation. I also would like to personally invite our new parents and others interested in supporting our students and school to get involved.
Educationally yours,
Kimberly Prichett
Principal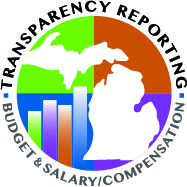 Learn More
Academics
Leader in Me, African Centered Education, Common Core State Standards, and curricular resources
Learn More
Join Us
Admissions
Great Futures Begin Here
Enroll Today!
Help Us
Donate
Investing in our community through our students
Our History
The foundation of our public charter school, now known as the Barack Obama Leadership Academy (Obama Academy), began with the enactment of Michigan's charter school law in 1995. Recognizing the need for individualized instruction, diversity in materials, a holistic learning model and fewer students per class, the Timbuktu Academy of Science and Technology was established by E. Malkia Brantuo and former Wayne County Commission Bernard Parker.
Under the management of Magnum Educational Management Company and its CEO Bernard Parker, the school is committed to providing holistic academic experiences and resources for its eastside Detroit community.
Since its inception, Timbuktu Academy of Science and Technology (Timbuktu Academy) has been dedicated to building a model African-centered and leadership-focused institution founded on integrity and the purposeful nurturing and development of critical thinkers to improve the quality of life for its students and communities at home and around the world.
During the school's inaugural year in 1997-1998, Timbuktu Academy welcomed 67 kindergarten through third-grade students. With each subsequent academic year, the school expanded one grade level until eighth-grade students were enrolled. In 2006, the school moved to its current location on East Canfield Street in Detroit, Michigan.
Beginning with the 2019-2020 academic year, Timbuktu Academy changed its name to the Barack Obama Leadership Academy in honor of President Barack Obama for his leadership characteristics that inspire people across our nation and around the globe and to reflect the integration of the nationally recognized Leader in Me program.
Following a rigorous and extremely competitive review process, the school was selected as a 21st Century After School program location to provide academic enrichment opportunities during non-school hours for children, particularly students residing in disadvantaged communities.
Our Mission
At the Barack Obama Leadership Academy, is dedicated to providing the highest quality educational experience and to developing and building upon the leadership characteristics that are inherent in all children.
Board Of Directors
Board President- Dr. Oluwa Davis
Board Vice Chair Cherly Munday
Board Secretary- Tamiko Leonard
Board Member- Dr. Winifred Green 
Board Member- 
Treasurer- Kamau Kheperu
Board meetings are typically 5:30-7:30pm the first Wednesday of each month
"At Magnum Educational Services, we are committed to providing the best academic experience for our students and serving as a resource for the communities we serve. Our passionate educators and staff deliver a unique, quality and student-centered learning experience to help students succeed."
-Bernard Parker
Teachers and Support Staff
Terrel England         Dean of Culture/Climate             tengland@obamaacademy.org                                                                                                                                          
Barack Obama Leadership Academy teachers are dedicated to providing an exceptional education experience and helping our students realize their full potential. Our instructional team brings a wide array of teaching experience and methodologies into their classrooms to create a dynamic learning environment that promotes student achievement.
                                         Zoom Etiquette                                   Student Handbook Monthly Newsletters